Our Lady Of Good Counsel

High School




Class Of 1964
ANNOUNCEMENTS
HEY ALL! HAPPY HOLIDAYS AND IN CASE YOU HAVEN'T HEARD, "THE HISTORY OF THE OUR LADY OF GOOD COUNSEL SCHOOLS IS UP AND RUNNING ON YOUTUBE. JUST REMEMBER THERE IS PART ONE AND TWO. JUST QUERY THE HISTORY OF THE OUR LADY OF GOOD COUNSEL SCHOOLS MY BEST TO ALL OF YOU. RICH CONNELL
Click bar

to go to Playlist to stop music or view the song now playing

DON'T MISS A THING.MAKE SURE YOU SCROLL ALL THE WAY DOWN THE PAGE
AND SEE IT ALL!
If it is your first time to the web site, click on the "Classmate Profiles" tab on the left of this page and find your name! Follow the on-screen directions to create your profile, and enter your current contact information. If you need more information on the do's and dont's check out the "First Time Visitor" link also located on the left. You can also share personal updates, memories, photos and videos with your classmates through this website!

Myspace Quotes, Life Quotes at WishAFriend.com
here
August
Hodgepodge

(clock on calender at left for cute article on August)



Pat Fantin your Site Administrator is hot, tired, and busy with family events out of town so...

no videos this month, but lame ideas and strange things may appear here on this page

All About Hot....

If our body temperature is normally 98.6 degrees, how come when it's 98 degrees outside, no one is comfortable?

Animals Keeping Cool

What is black and white and red all over?

What did the pig say at the beach on a hot summer's day?

How Hot Is It?

The birds need potholders to

pull

the worms out of the ground

Your electric bill is higher than your house payments

You cancel your Hotmail account because you didn't like the name of it
[Return to Welcome]
(To stop player click on double bars, to increase/decrease volume use slider on left of box.
To keep music playing while you look at other pages turn below player off and click on the Pop-Out Player button below and it will open the player in new window)
This site is always under construction! Check back often to see what's new!
Join our group on Facebook

Our Lady of Good Counsel High School Class of 1964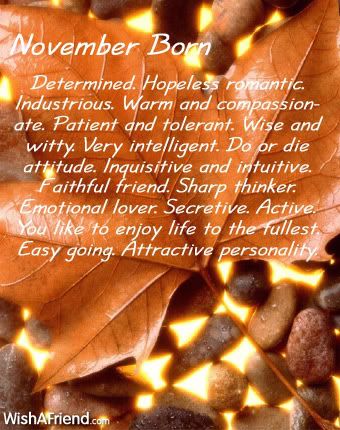 What does your birth month say about you?
UPCOMING BIRTHDAYS